Travel Insurance to Protect My Investment?
Most people hesitate to purchase any kind of insurance thinking that it costs a lot and it is unnecessary. There are several types of insurances for home, car and also for travel.
Not many are aware of the travel insurance and its benefits. Like any insurance, it also protects the investment you have made for your travel.
When you are planning for a holiday trip, a huge sum of money will be required for taking care of airfare, booking hotel room or resort, food expenses, and transportation.
Travel insurance is a good thing to have at hand when you are planning to invest a good amount of money for your trip.
Even travel agents suggest you obtain such insurance that takes care of your investment made for your trip. Make sure that the insurance plan you are purchasing applies when you travel abroad too.
During your trip, if you get into any trouble regarding your health, this type of insurance will provide the coverage for the unexpected medical expenses.
In such circumstances, travel insurance is beneficial. It is not just this. There are other benefits also by having insurance to cover your travels.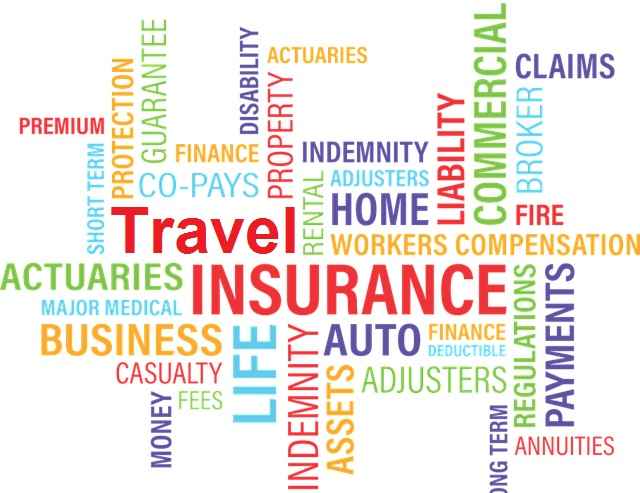 Have you ever lost money by canceling the tickets you have booked? Well, travel insurance helps you to get your money back if you have to cancel your trip due to certain unexpected situations. Things such as illness or death of a family member.
With travel insurance, your money will be refunded if you have to cancel your trip due to such unexpected circumstances without having any doubt.
Losing things while on trip is not something new. It can happen with anyone. Not all the time one can keep an eye on one's luggage.
Once lost it is almost impossible to get it back. Even if you get it back at all, you need not expect all your things remain intact in your luggage.
At this point, travel insurance can be very useful. It helps in paying for your misplaced or completely lost belongings. It is a very difficult and painful task to find lost things while traveling.
Make sure that you have this valuable insurance next time you travel to have a peaceful vacation.
Everyone plans to have a vacation to forget all their tension and to have just fun. If you are planning to go to a place where it is not safe such as Mexico or Guatemala that are notorious for drug crimes, you must have travel insurance.
If there is news about any terrorist attack or any such kind of dangerous warning that you think is not safe to travel, you would cancel your trip.
Good Luck if you expect the airlines to refund your money. Having travel insurance will come in handy for getting your money back if you don't wish to travel during such dangerous situations.
Travel insurance is a smart thing to have for having a peaceful journey and good luck. However, you should make sure that you purchase the right travel insurance plan that meets your requirements.
It would be better that you do a thorough research about the different travel insurance plans before you go to purchase one. If you are a regular traveler, long-term travel insurance plans would suit you the most than short term plans.
Copyright © Travellistics.com
About the Author
Bobby recommends checking out domain names from here.