About Travellistics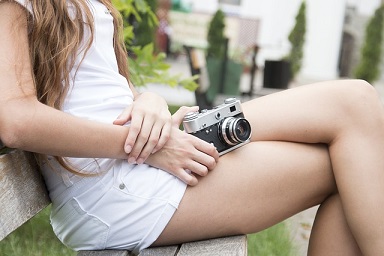 Travellistics is a site with articles about many places people want to travel to and where many have been.
I describe travel destinations, both common destinations and the uncommon or unusual places people visit or want to visit.
Most articles are a short, easy read, while a few are longer and more in depth. Read the articles to get an idea of places you'd like to visit.
You are welcome to post any comments about destinations you haven't been to, but want to see, so others can let you know of their experiences there.
Comments and Posts are moderated to help prevent spam. So your comment or post may not show up immediately.
Armchair Travel
Published on Youtube Jul 30, 2013.

On the site you will find information about interesting travel destinations and unusual travel destinations. Also travel destinations for specific purposes, budget or cheap travel destinations. Plus find
other odds and ends concerning travel
.
Our purpose is to give you short vignettes with hints and glimpses of places you may have heard about. Also others you haven't, but offer interesting vacation ideas. Maybe you will discover a road trip location within driving distance. Who knows what you will find or discover when you travel?
World English Dictionary vignette — noun, 2. a short graceful literary essay or sketch, 5. any small endearing scene, view, picture, etc.
It's a Big World to Travel whether Armchair Travel or Actual Travel
The world is still a vast place and many of us want to see and experience more of it.
To put things in an even smaller perspective many of us haven't even seen the places and attractions in our own back yard, so to speak.
So here on this site we will offer snippets of places far and near for you to know about.
Just maybe one or two of our travel snippets will spur you to action. Get you to experience more of the world around you.

So put on your reading glasses or otherwise settle down. Read about some interesting and exciting travel destinations you really need to know about.
We hope you can benefit from our experiences and research. Hopefully you can add one or more of these places to visit.
Adventure travel destinations, family vacation travel destinations, or unusual travel destinations you can add to your future travel itinerary. In any event enjoy your future trip.
If you've already been to any of the places mentioned here please add your comments.
Articles Wanted
Travellistics is looking for new articles from any of our readers. Read more here.
Websites for sale and Partners Wanted
I have too many websites and domain names and am selling some of them. I also have a couple of websites
I want partners
for.
Some of these are existing sites, some domain names have sites on them while most do not.
Domains for sale and a few sites that are still available can be found at my two domain sites http://Domainsam.com and http://yolky.com.
Legal and more