Acela Express: Seven Day Train Tour of NYC Area
Here's something that seems sort of out of place in today's age of jet travel. A high speed (well a simulated high speed compared to other countries true high speed trains), train tour, the Acela Express train tour.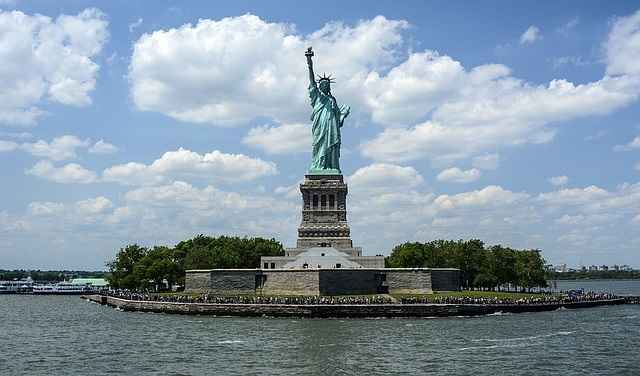 If you're from Southern California the most you will ever see of any trains it seems is stopping in downtown Los Angeles Union Station.
Trains are not too common a sight away from there. When I lived in Chicago a few decades ago I lived near a train overpass which had about thirteen tracks and I saw and heard oh so many trains.
What ever happened to all the trains? As far as I know there is nothing like the Acela Express here in California.
Traveling in the eastern United States is challenging. Bad weather, traffic, and huge urban areas can turn a much anticipated vacation into a not so fun event. This can change by taking the Acela Express.
It is America's only high speed train. Take a seven day tour of three of the East's historical and most exciting cities.
On the Acela Express train tour you will tour New York, Philadelphia, and Washington D.C.. You won't miss the hassle of driving the congested freeways that link each. The Acela Express package is called the Heritage Rail Adventure.
It is an affordable way to visit the sights of New York. You'll also visit the museums and learn the history of Philadelphia, and see the monuments and parks of Washington.
The first two days will be spent in New York City where you can visit the Statue of Liberty or tour Central Park. An all day pass is provided for the traveler to utilize Manhattan's famous double-decker buses.
This will save a lot of money on cab or subway fares. You can visit a Broadway performance or briefly experience the night life in the city that never sleeps.
Accommodations for overnight stays in New York are up to the traveler to choose. However, the train tour organizers will be happy to arrange your sleeping accommodations in a hotel near the train station.
This is not an all-inclusive rail tour, so all excursions and meals will be at the expense of the passenger.
You will board the Acela Express the afternoon of the third day for a quick two hour train ride to Philadelphia. The train runs at speeds outside of stations from 75 to 150 mph. The passenger cars are equipped with a tilting mechanism.
That allows to train to take the sharp curves without applying G-force pressure to travelers.
The Acela Express train is pulled and pushed by two 6000 horse power engines. The landscape whizzes by as you sit in comfort waiting for the next destination.
It is wise to bring your own snacks and beverages on board because, like airports, the food is expensive.
You will spend two nights and one and a half days in Philadelphia where again you are responsible for your own lodging and meals. Here you can explore historical places that most have only read about in school history text books.
You can go to Independence Hall or visit a dinner and enjoy the famous Philly Cheese Steak sandwich.
Take a glimpse at the Liberty Bell and soak in the history of our nation's birth. You will leave Philadelphia mid morning on the fifth day. The Acela Express will, within a few hours, deliver you to Washington D.C.'s historic Union Station.
After dropping your bags at the hotel the next two days are yours to explore the nation's capital. You can view all the museums and monuments your hear desires. You could also take the Monuments at Night Tour for memorable viewing of the Capitol, Washington Monument, Lincoln Memorial and Jefferson Memorial.
These are sights you won't forget and there is a lot of history in these sights.
The Acela Express train tour has two classes: first and business. There is a brand-new first-class car of the Acela Express from New York to Boston. It is pretty spiffy and comfortable. They serve a good breakfast, delivered directly to passengers' seats.
Breakfast is served in china, with plenty of coffee refills, wide aisles and there is even plenty of legroom. The tab for this bit of luxury varies, but is considerably more that other cheaper fares.
The extra money for the Acela Express first-class car gives you more service, in addition to the same high speed. You receive greater comfort and quiet, a full meal, two waiters in tailored uniforms and a large bathroom.
The Acela Express fares have changed several times since the service started. So be sure to check on the current fares.
You are responsible for air travel to and from your home. Bring plenty of clothes to cover seven days and nights of your tour. During the summer it is advisable to wear light clothes and shoes.
The train is air conditioned. Your baggage will be handled by the handlers at each train station.
The Acela Express train tour and rail experience is a little bit expensive. But it can be brought within reason with the opportunity to pick your lodging and any excursions.
If you happen to be a student you can get a Student Advantage Card. That saves fifteen percent on most Amtrak fares during their Amtrak promotions.
The Acela Express is an Amtrak train. Plan well in advance. Try to seek out better deals on sleeping accommodations and other extras. It's a seven day over-the-land vacation that you'll really enjoy.
Copyright © Charles Harmon
About the Author
Charles is updating his personal blog.
Read More
Travel Secrets
Vaccinations for Europe
Florida Beachhouse Tips