Ireland: Experience the "Luck of the Irish"
Have you heard of the "luck of the Irish" a saying that originated from St. Patrick according to some sources.
Others say it is an American saying originating during the gold and silver rush years in the mid to late 19th century.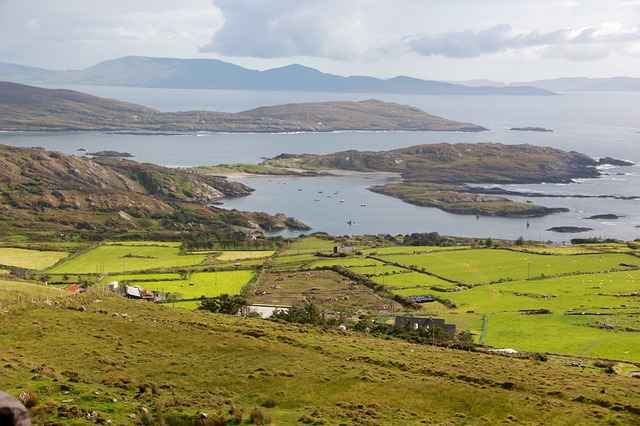 During that time a number of the most famous and successful miners were of Irish and Irish American birth. For example, James Flood, James Fair, William O'Brien and John Mackay were collectively known as the "Silver Kings" after they hit the famed Comstock Lode.
Over time this association of the Irish with mining fortunes led to the expression "luck of the Irish."
There is, however, in their case, a certain tone of derision in the saying "luck of the Irish. It could mean only by sheer luck, as opposed to being smart, could those fools succeed.
In our particular instance, we are referring to Ireland as being one of the best places to live in the world and therefore a great place to visit.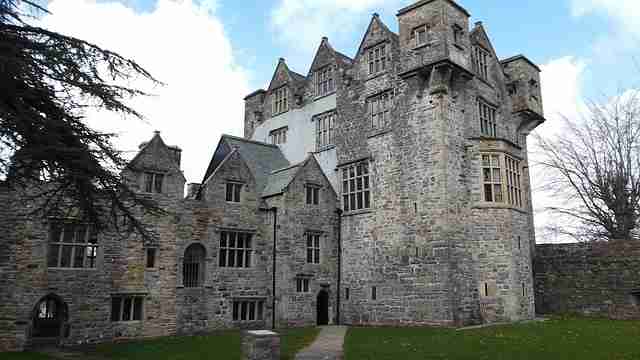 Ireland – A Nice Place to Live
The Index of Economic Freedom ranks Ireland as the world's third most economically free country. The country is currently rated as having the fifth highest gross domestic product per capita and having the fifth highest Human Development Index rank.
The country (Republic of Ireland) also boasts the highest quality of life in the world. It ranks first in the Economist Intelligence Unit's Quality-of-life index.
Ireland was ranked fourth on the Global Peace Index. It also has high rankings for its education system, political freedom and civil rights, press freedom and economic freedom. It was also ranked fourth from the bottom on the Failed States Index, being one of the few "sustainable" states in the world.
Ireland is an attractive destination for foreign immigrants. They now make up about 10% of the population. The Irish population is the fastest growing in Europe with an annual growth rate of 2.5%. Maybe that's because og the "luck of the Irish."
Some Facts about Ireland (the island)
Ireland: The 3rd largest island in Europe
Location: Western Europe
Area: 84,412 km² (32,591 sq mi)
Highest point: Carrauntoohil (1,038 m (3,406 ft))
Largest city: Dublin
Population: Approximately 6 million (as of 2007)
Consider a Vacation the Emerald Isle
How would you like to spend eight days in the Emerald Isle and see Ireland in person for your summer vacation? Well, the good news is there are many affordable all-inclusive packages which you can choose from. Let's take a look at one such package.
A typical all-inclusive package can cost approximately $1139 per person, and would include the following: Roundtrip airfare, transfers, six full breakfasts and three dinners. Also included in this fabulous tour are: Dublin, Kildare, Limerick, Cliffs of Moher, Connemara, Rathbaun Farm, Blarney, Ring of Kerry, Killarney, Tipperary, Waterford, a hand-weaving mill at Avoca, and Glendalough.
Now let me warn you now that air fares have been going up rapidly in the USA that you can expect any prices mentioned or previously stated is subject to be higher. That plus the decrease in the value of the American Dollar together will likely cause your costs to be higher when you take your trip. Check prices before you make any plans.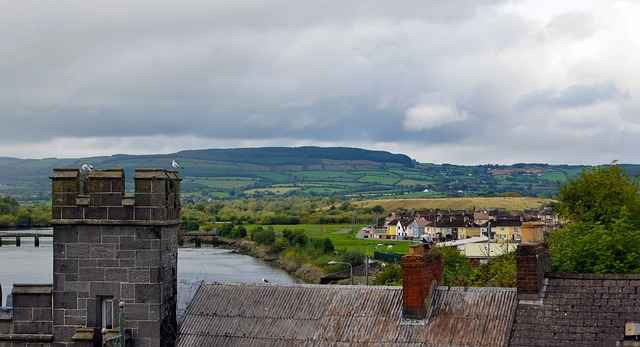 Some sights You'll See in Ireland
Among the many sights included are Trinity College, the Irish National Stud, a marble factory, woolen mills, Waterford Crystal factory, and St. Kevins. You may already be writing down what kind of crystal ware you intend to buy. Waterford Crystal, perhaps? Or perhaps you will be visiting shops to acquire hand-made woolen sweaters, Irish linen or jewelry.
This particular tour package holds a great deal more exciting and historical visits. For example, you will take a drive to Dingle Bay where Ryan's Daughter was filmed; visit St. John's Castle and the Rock of Cashel where St. Patrick is said to have preached.
You will visit St. Mary's Cathedral and visit a working sheep farm. You'll visit the Blarney Stone (You will kiss this magical stone, wont you?) and the spectacular Cliffs of Moher to view the magnificent view of Clare coast. You will even spend a night at Killarney, a popular resort.
Lush Landscape and Accommodating Weather
With its green rolling hills and lush landscape, you will find the weather to be quite accommodating during the summer months.
Overall, Ireland has a mild, but changeable, Oceanic climate with few extremes. Inland areas are warmer in summer and colder in winter. There are usually around 40 days of below freezing temperatures inland but only 10 days at coastal stations.
Irish cuisine consists of traditional dishes such as Irish stew, fish such as prawns and oysters. Without a doubt the best soda bread found anywhere is here. Their pubs are lively, the people are friendly, and visiting a few pubs can top off a long and exciting day.
Most pubs feature live music and you can relax and stomp your feet as you enjoy a mug of their famous ale. I'd say a visit to Ireland without going to a pup is almost like not going there.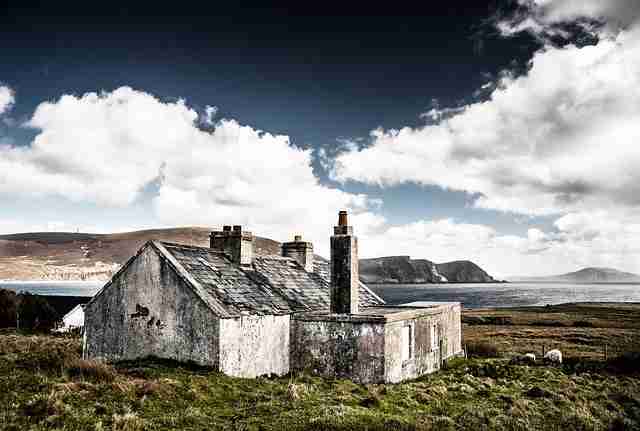 Gracious People and Lots of Tours
If you have never been to Ireland, this could be the trip of a lifetime. Well almost. I just came back from an African Safari and it gives Ireland a run for the money as the trip of a lifetime.
Aside from the beautiful scenery in Ireland, and the gracious people, the idea of being in the wild and experiencing nature at its finest on an African Safari could be your alternate trip of a lifetime.
Check out the many online sites wherein you can find dozens of package tours that will fit your budget. Also, give your travel agent a call as well. They usually receive discount packages and can guide you in booking an affordable and exciting tour that offers the most for your money on your visit to Ireland.
Copyright © Charles L Harmon
About the Author
Charles has his own personal blog. An interest of Charles is having a solar site.
Related Blogs