Into the Wild Green Yonder? Try an Eco-safari
By
Charles L Harmon
If you check for the definition on the Internet you'll be hard pressed to find a definition for eco-safari.
So for our purposes we'll assume it means a safari with the underlying theme of saving the ecology of the region.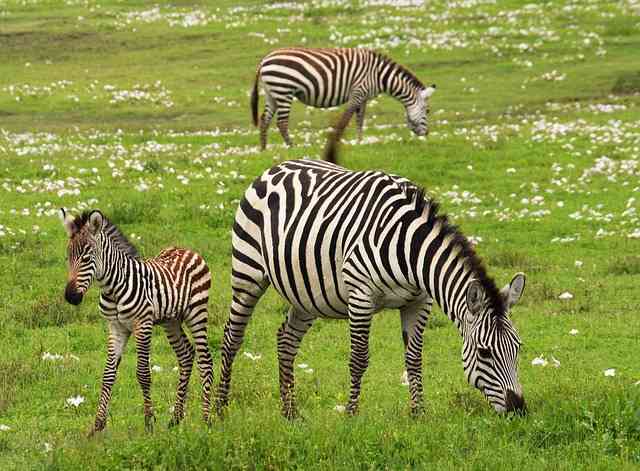 This means not only the animals, but all the natural inhabitants of an area including plants, and animals. Other live creatures are often included, as is the atmosphere, usually in the form of air pollution or global warming.
If you're concerned about the environment and conservation, and would like to be an active participant, an eco-safari could be the right trip for you.
There are a variety of tour packages available, so you can choose the one that interests you the most.
---
The Rise of the Eco-African Safari
by Wall Street Journal
Published on Youtube on Apr 18, 2014
In South Africa, there's a new kind of safari where you join veterinarians in immobilizing big game and tagging rhinos, lions, leopards and elephants for research or conservation management. Dyan Machan joins the News Hub.

---
This article will concentrate on African eco-safaris, but they are offered in many countries, including the United States.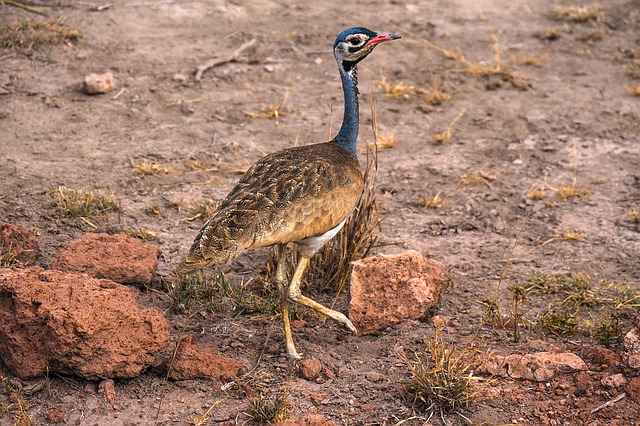 One exciting eco-safari, Rhino Darting, takes place in the Phinda Private Game Reserve in South Africa. Since the white rhino is one of Africa's endangered species, the purpose is to implant microchips. It facilitate tracking these magnificent animals.
Guests are taught about how this assists in conservation management, and given the opportunity to take part in the process. Children who are six years of age and older are allowed to participate.
The cost of lodging at the Phinda Mountain Lodge for each person per night, sharing, is in the range of ZAR 4470 (the South African Ran monetary unit). Of course you need to verify before you decide to go if this cost is still the current cost.
If you're seeking excitement, another eco-safari to consider is that of game capture and relocation. As this has been one of the main parts of species preservation, you might be interested to learn that you can become a part of it.
You do so by joining the capture teams any time between March and October. The capture and relocation of this game project is one of the best ways of ensuring that endangered species will be sustained. You can have a hands-on role with rhino, lion, zebra, nyala, impala, and warthog.
FYI a nyala is any of several African antelopes having vertical stripes on the sides of the body, including especially T. angasi of southeast Africa, the male of which has spiral horns and long black hair along the neck and the underside.
The Black Eagle Project Roodekrans was developed for monitoring the black eagles located at the Witwatersrand National Botanical Garden. The purpose of this project is to educate the public and to keep track of the breeding cycle of the black eagles. A portion of the fees for this guided tour are returned to the project.
You may also be interested in taking part in an eco-safari game count; although it is essentially self-explanatory, a game count also consists of a short training course to prepare you for what is expected.
There are many travel agencies and some offer all of the above tour packages, some others you might wish to consider only offer some of those. Having a smaller tourist crowd than most other African game parks, Namibia has a large number of cheetah and black rhinos.
It also has elephants, leopards, lions, and 450 different species of birds. These eco-safaris have been designed for those who have a special concern for conservation, including the need to educate hunters against killing lions.
Due to the decline in value of the American dollar, the costs for these safari packages are frequently changing. If you're from the U.S. you may notice your dollar is gradually shrinking in value compared to other currencies.
In addition to the safaris focused on preserving African wildlife, appreciating the scenic beauty is also a tourist favorite. Africa has some of the most scenic spots in the world. What makes it so great is the wild animals are still there, sort of.
Don't wait too long, however, as some of the wild animals face a serious threat of extinction. If you wait too long who knows which animals will be no longer around.
Gorilla trekking may also be to your liking. As there are only approximately 650 mountain gorillas left, this could well be a once-in-a-lifetime opportunity! The nine-day gorilla trekking takes place in four of Uganda's National Parks.
There is Bwindi Impenetrable Forest National Park, Queen Elizabeth National Park, Kibale Forest National Park, and Murchison Falls National Park. In addition to the mountain gorilla, you will have sightings of numerous other animals, primates and birds.
For your own personal participation in wildlife conservation activities, an eco-safari is a great value vacation destination. Not only will you see many different kinds of native wildlife, but you will get a taste of how it used to be long ago.
That's when the wild animals were the rule and people were the exception or weren't even here yet. Regardless of the particular type of African Safari you take it is a once in a lifetime adventure.
You never know you might be like several people I know who make almost regular trips to participate in different African safaris. Even if you go to the same place more than once, each time will have you experiencing a completely new and different adventure.
Copyright © Charles Harmon
About the Author
Charles is interested in PLR to save time and money. Learn about Superstitions