Boston Tea Party Ship: Do you prefer Tea or Taxes?
Remember the infamous Boston Tea Party from your American history lessons? Here is your chance to see Boston, an old historical city.
If you live in the United States you have the opportunity to visit some of the original places in America. For those from out of the country Boston Massachusetts is a must see city.
Blending history with exciting attractions, a family summer vacation in Boston may be just the type of destination you are looking for.
Some Facts about Boston
Country: United States
State: Massachusetts
Population: (2006) 590,763
City Area: 89.6 sq mi (232.1 sq km)
Elevation: 141 ft (43 m)
With hotels conveniently located near all the best sites, you may wish to check out the Marriott Long Wharf, which is situated at Boston Harbor. Also nearby is the New England Aquarium where the family can view a variety of fish, sharks, and barracudas.
There is also an IMAX 3-D movie you can enjoy while there. In school you read about the Boston Tea Party. Well the Boston Tea Party ship is in Boston
The hotel has all the amenities you and your family will need, and it is a smoke-free environment. There is an indoor pool for the kids and a sun deck for mom and dad. Also nearby is the Quincy Market where you can dine and shop to your heart's content.
This Museum Attracts Children
While Boston has many museums, the one that may attract the children is the Museum of Science. They have an outdoor area where the kids can test out Newton's law of physics, as well as the Theater of Electricity will really "shock" the kids.
The Children's Museum is particularly wonderful for younger children. Here, the children can spend a few hours playing in the water or engage in all the fun activities specifically designed for children. Sometimes it's difficult to find a place geared to younger children. So this is a great find in that respect.
Since the hotel is also a block away from Faneuil Hall, the family can dine outdoors while street performers engage the crowds.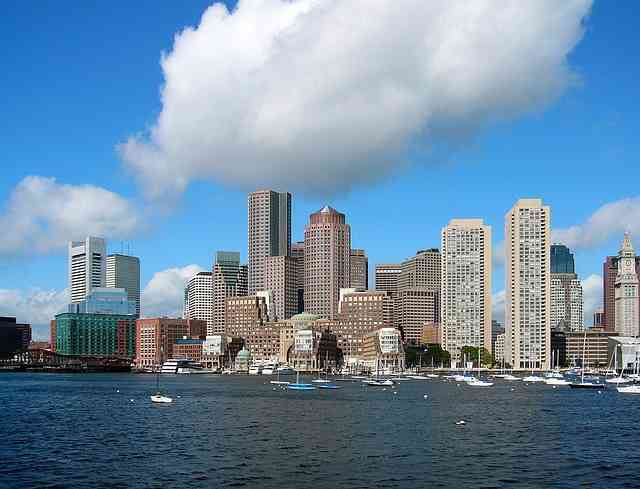 The Boston Tea Party Ship and Museum
Don't forget to visit the Boston Tea Party ship and museum. Here you can board the ship, view the tall ships at the harbor. You can have a light lunch while there.
If you have older children, perhaps you will want to take the Freedom Trail walking tour. It covers over a dozen historical sites and is quite fascinating. It is a great learning experience for the kids.
You can also take a tour of the house of Paul Revere located in downtown Boston. This is a nice piece of history we all learn about in school.
Is the family sports fans? If so, you can go to Fenway Park, or catch a baseball game while there. Attend a Boston Symphony performance or visit the Franklin Park Zoo. Another option is to
take a visit to Beadworks where the kids can make their own jewelry.
If you like walking take the Boston Movie Mile walking tour. There is a special place where this tour will take you. Here's a hint: It's a place where everybody knows your name!
Dine on delicious American cuisine including Boston's famous beans at either Faneuil Hall or on the waterfront. Instead of that you could check out the many other restaurants that serve delicious international fare.
Check with the concierge at your hotel to find out where the nearest clambake is being offered as well. If you like seafood this will be a real treat.
You and your family will love everything Boston has to offer. Be sure to check out the aforementioned hotel as well as others that may suit your needs. Plan to spend an exciting vacation in this historic city.
There are plenty of other attractions and tours available so be sure to reserve enough time to take in all the sights you may be interested in seeing.
About the Author
Charles likes superstitions and luck.