Visit Drakensberg In KwaZulu Natal
By Sarah H.
Drakensberg is a stunning place. One thing I can tell you now, that once you have been to the mountains in KwaZulu Natal, it will be hard to forget.
[ad#336×280]
So Without going too much in detail I wanted to quote a piece from Getaway Magazine that explains Drakensberg quickly for the new traveler.
"The Drakensberg is South Africa highest range of mountains and is a veritable paradise for hikers, climbers, fly fishermen and birdwatchers. There are also exciting trails for mountain biking and horse riding.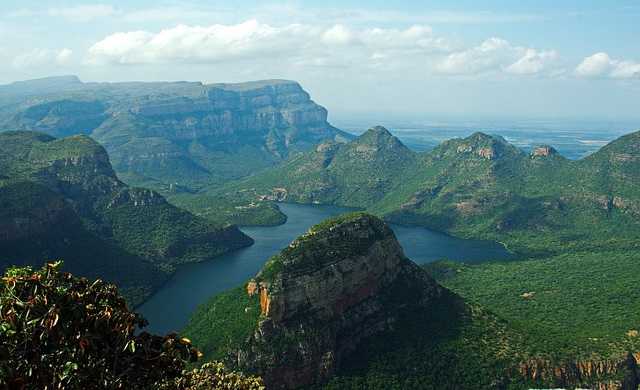 World Heritage Site: The uKhahlamba Drakensberg Park was inscribed by UNESCO as a World Heritage Site in 2000. The 230 000-hectare uKhahlamba Drakensberg Park, stretches from Garden Castle in the south to Cathedral Peak and Royal Natal National Park in the north. It has a number of outstanding natural features including several species of endemic flora and fauna.
It also has one of the world's greatest rock art collections. With an estimated 600 sites with more than 35 000 individual images the rock art is the most densely painted area on the African continent. Besides the obvious historic significance of the San rock art, the Drakensberg sites are unique because of the remarkable state of preservation of the art and that there is an undisturbed harmony between the art and its environment." As quoted from Getaway Magazine.
But let me tell you about my personal experience with the mountains. It was the anniversary of my wedding and my husband (ex now) and I decided to visit Drakensberg Gardens Golf and Spa Resort. From Durban it was a few hours drive, but with our beautiful countryside and amazing stops on the way, it didn't feel too long before we arrived at Southern Drakensberg where the resort was situated.
Overall the countryside was amazing and offered a tranquil setting. As with most houses and hotels, the accommodation was quite spacious. The room was clean and smelled of oak and a hint of something mysteriously alluring. Not exactly sure, but it brings back memories.
Our room had a private bathroom, tea and coffee making facilities, and everything else you would expect from a resort. The best part of the day were our first meal in their A'La Carte restaurant. There were other bars available, however my husband and I decided to take a relaxing walk in the evening after supper.
One thing that South Africa will never disappoint you in, is the night sounds of our animal life. You can hear frogs, birds, and the odd call here and there from stray wildlife.
The next day we were off and did some horse riding on the mountain trails. The scenery was absolutely beautiful and unforgettable and the artist in me just wanted to grab a paintbrush, a piece of paper and start drawing it was so beautiful.
Later during the day we enjoyed our antics in the swimming pool and that evening we delighted in a hot steaming jacuzzi. It was romantic and amazing. We didn't even get to try the badminton, fishing or squash as we were there only for a few days. But they had a variety of activities for adults and kids.
On our last day we enjoyed a round of golf at the Putt-Putt area and had tons of laughter and fun. When we returned home to Durban, we were quiet in contemplation of the wonderful stay we had.
If you have visited Drakensberg why don't you leave a comment and let me know of your experience and where you went.