Consider a Humanitarian Road Trip to Help People or Charity in Some Way
Taking a road trip can be fun and exciting. There are ordinary road trips. And then there road trips where you are not only enjoying yourself, but helping others in the process.
That's the humanitarian side of people. On one of your many road trips, even if it's your nearest big city, make it a special humanitarian road trip.
---
HERE'S WHAT A HUMANITARIAN TRIP TO AFRICA REALLY LOOKS LIKE
by DamonAndJo
Published on Youtube on Mar 20, 2018
LifeStraw invited us to help install water filtration systems in schools in rural Kenya. So of course we went, and we brought the Macarena with us. All just in time for World Water Day.

---
A road trip where you help people a charity or other organization that helps people in some way. Give back some of your good luck to those in need.
Do Something Good on your Road Trip
People go for vacation to have fun and to forget all their worries. But sometimes even going for vacation every time can make someone boring.
Do something different next time when you plan to have a vacation, make your trip a humanitarian road trip. How about going on a trip for helping other people who really are in need of help?
Taking a trip to certain places where help is required. Maybe to clear up the place after a catastrophe or prepare food for the people over there. Could be to build a community, or at least give some soothing words and hopes to return to their normal life.
If you are a person who goes for a vacation every weekend after a whole week's work, for a change turn your gear towards the catastrophic place.
Take a humanitarian road trip and help the people out there. You can take this as a different kind of vacation that you will make you feel like a saint.
You don't have to spend any money from your pocket. All you need is to have a good heart and patience to help those people.
This will not only develop your confidence and spirit but you will be worthy of getting much more in return for your good deeds. A humanitarian road trip could also be to another country as you can see in the video above.
Catastrophic Weather
The tornadoes that had hit Kansas and Missouri had caused a complete destruction. This kind of places would definitely require help. When you reach such places, you will learn that the help required is immense and a whole battalion of people are required to clean up the disastrous area. You can do any kind of help depending on your wish to help.
You can even join any aid programs that are available there like the Red Cross. More and more people are required for helping these fallen people to bring back their life to normal. It is true that such destruction cannot be rebuilt in one day. It does take a very long time to clean up such huge mess and bring the whole community together.
If nothing else you can do, at least shoot and create a documentary program on the people and the place after the catastrophe. This will help in giving the message to other people who might join you the next time you visit those places again.
Everyone Deserves to Smile
There are millions and millions of people around the world seeking for help and care. Take a humanitarian road trip and join in soup kitchens to serve food for the sick people. You can also provide food to the people at the place where the disaster has struck.
It might not be possible to provide food for the whole people. It can cost a lot but then you can go for good foods that are available at cheap rates like granola, oatmeal, and so on. A good quantity of water supply will be of great help for those people.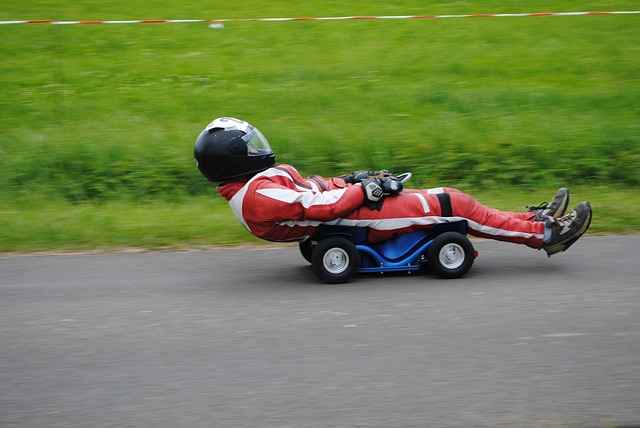 Help Spread a Message
Deadheads known as the fans of the Grateful Dead (the American jam band) travel following the band to watch their shows that are conducted everywhere.
If you too are interested in such adventure, you can join the followers of such bands and spread message that will do some help to the suffering people.
Advance Science and Knowledge
If you are really on lookout for a great adventure and also ready to dare doing anything, then find out if storm chasing group are interested in having your help. They will get an extra person to carry their equipment and you will also get a chance to watch the danger live.
Although this is a different kind of humanitarian road trip such a trip will ultimately help people as scientists learn more about tornadoes, which helps people in tornado warnings and learning how to protect themselves against such natural disasters.