Sometimes, being single and active has much to offer, especially when going on a vacation is concerned. You don't have to ask anyone, you don't have to take others' permission; all you need is cash, your bag and some gear, depending upon what type of vacation you are going. But if going it totally alone is not quite right for you, here are five vacation alternatives which may be just the ticket to a great getaway.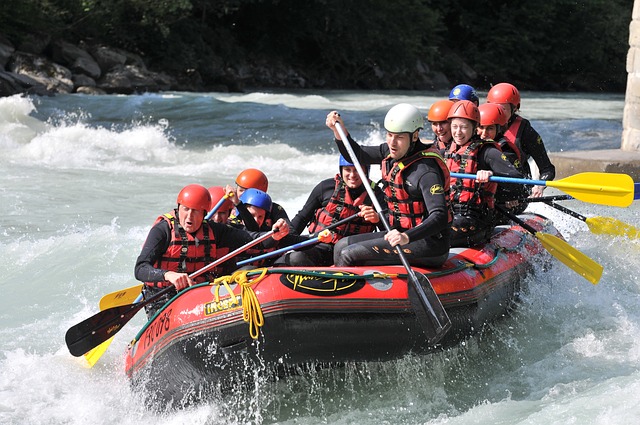 Adventure vacation is broadly categorized six ways:
Rock climbing – This climbing excursion is for those who love rocks and loves to scale rugged terrains taking great risks. All you have to do is check out which singles' group is arranging such a vacation. Also, if you are just a beginner, you have to check which group would accept you and which equipment/gear you require to take along with you.
River rafting – This water excursion is for those who love water and does not mind to take risks with it. River rafting is not for those with a weak heart. Careening down a river is no joke; it involves a lot of risk. An added advantage will be your swimming abilities.
Fishing – As it will be the first time for you, you need to be with expert fishing guides to learn the tricks of fishing. You can also learn from the other members of the singles' group you will be joining. Ask them the gears you require to carry for fishing.
Safaris – Why don't you join a singles' group going for wildlife excursion, especially if you are person with a strong independent streak in you? There are many such places in Africa, the United States, and other countries where you can visit to enjoy the nature and the life it shells. The national parks and wildlife sanctuaries offering guided tours are a good option. If you are a daredevil and do not shrink away from enormous risks, then join such like-minded singles' group and venture into natural deep forests. Of course, you have to know what to carry on such a vacation. Also know that on this type of safari singles adventure vacation rates may be for doubles so if the group doesn't do it, you should seek out a like-minded person to share your room (or tent) with so the rates are more reasonable.
Dude ranch – It is a type of ranch where the people allow outsiders to visit the ranch and experience their work. They will help you to learn cattle roping, horse riding, and other ranch related work. You must be mentally prepared to do all the hard work and not grumble every minute you are asked to do some work. If you are a purely city person who loves to work 9 to 5 and laze around other times, then dude ranch is absolutely not the place for you.
Voluntary work – It falls under the category of adventure vacation. Well, doing voluntary work is an adventure in itself if you are not the person cut out for the above mentioned vacations. Under this voluntary work category, you can help researchers who are studying and carrying researches on endangered animals. This way, you can see many exotic locales and be a part of the research group working towards environment preservation. Of course, you will be offered room and board in exchange of your hard work. All you have to be is civic minded laced with an adventurous mind. This is sort of a special type of singles adventure vacation and one you will not only enjoy yourself, but help others in the process.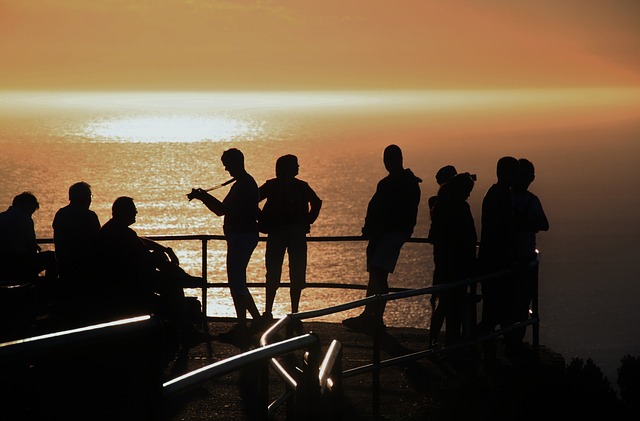 Let me explain in a nutshell the 'guided tours'. These tours are conducted by someone for specific types of groups – couples, senior citizens, singles and the likes. In the case of singles guided tours, the intention of the tour operator is to give you a friendly viable atmosphere where you will get to meet other like-minded singles.
How will you find guided tours for singles?
Church groups – the churches, for various interest groups, hold religious tours. You can join one such group and experience the tour.
Travel agents – they help you to join groups with like-minded singles and these guided tours range from visiting any city, art experiences to historical tours. An itinerary is fixed and a group starts together and follows this fixed itinerary till the end of the trip.
Dating agencies – these agencies conduct singles' tours solely with the intention for you to look for a companion, other than vacationing around a place. These tours help to get to know each other better and take further decisions in life.
Then, what should be the group size?
The group size usually ranges from ten to hundred singles, depending upon the interest and destination. If you are on the lookout for intimate groups, then join that group that will have limited singles. That way you can look forward to a more personal singles tour.
So, what are the things you need to keep in mind on such 'guided tours'?
You need to stick to your group, the one you have joined, especially if you travel to countries unknown to you. Also, if you want to go around alone, make sure you know their language and culture. Surely you would not want to land yourself in some problem or controversial situation that you alone have to handle.
You need to relax on your tour. Carry only those things with you that are easy and light to carry, especially if you stop a lot or change hotels frequently. Where your wardrobe is concerned, carry only those items that can be re-worn.
If you have other single friends, talk to them about the tour you have chosen and take them along. This way you can enjoy the tour and have great fun.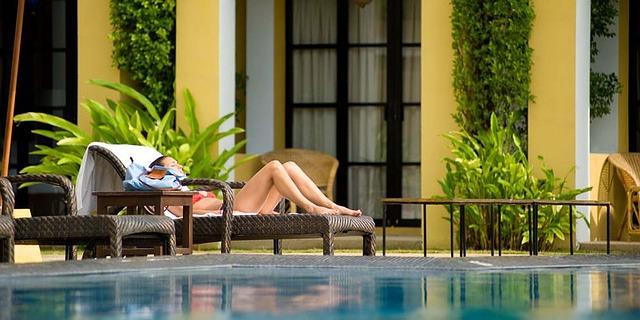 To tell you the truth, who does not like to be pampered, if not for others, then why not for yourself? So, when you consider various spa vacations for singles or even an all-inclusive spa getaway, you will see that there are many things in store for you, which would leave you totally thrilled and relaxed like never before.
You have to literally put your mind and body in the hands of the spa vacation organizer if your want total relaxation and fulfillment. Workouts in the morning, hiking, horse riding, meditation, yoga, tai chi, stretching, music are all part of a spa vacation. You are surely going to enjoy such a vacation as a single.
A spa vacation will be a thorough learning experience for you. All you have to do is sign up for a holiday in a fitness spa that offers lots of fitness and wellness activities. These can also include the activities mentioned in the previous paragraph.
This type of spa vacation, or fitness spa, also offers other services, on top of the fitness and wellness activities – manicures, pedicures, aromatherapies, hot stone massages, Thai massages, Swedish massages, Balinese massages, mud baths, body wraps, facials, sauna, steam baths, Jacuzzi, skin treatments, and the likes, to make you feel totally nurtured and pampered.
After you are pampered thoroughly and you have enjoyed every second of the activities, you will be again pampered, this time with healthy cuisine. Talking of cuisine, some spas on spa vacation, offer cookery classes and nutrition counseling; it is indeed great as it will help you to go for the right exercise and right food required by your body and mind.
It is known that singles like you meet other singles while on singles spa vacation getaway and what do you do? You all share something in common – relaxed feeling and pampering.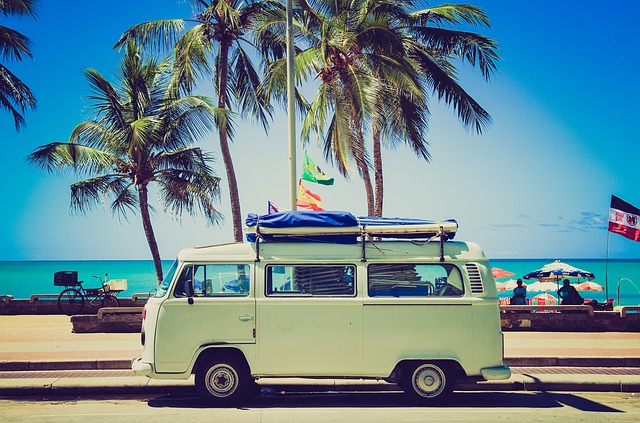 Of course, out of all places, a beach is the best place to hang out alone; you don't need anybody to accompany you to a beach, if you want it that way. Also, roaming around on a beach, resting under some shade, is all free. A beach vacation can be a great fun vacation for you, but even more fun if it's one of the singles beach vacation packages with other singles around.
Any beach vacation, especially one of the singles beach vacation packages, offers beach parties, music, water sports, dances and other related activities, especially to the singles so that they can mingle with the like-minded singles around. All you do is take part in these activities, make new friends, enjoy the water and the surroundings, and feel relaxed.
Not only which beach would be best, you need to think of where you are going to stay. If you are familiar with certain beach areas, then hotels there would not pose any problem – hotels would be good if you are planning to stay for a day or two maximum. If joining a singles beach vacation package the lodging options may already be preselected.
Now, while opting for beach vacation as a single, you need to remember or keep in mind a few things.
Try to avoid those areas on the beach where you will get to see families. Your intention is to enjoy the beach as a single.
If you do not want to visit beaches that are infested with families and you do not like the crowd, then take a beach vacation when schools and colleges are open.
Decide beforehand that as a single vacationer, what type of beach fun you would go for. Accordingly, choose the location.
Carry very light and cheap wardrobe with you. Expensive wardrobe can get spoiled with sand and sea water.
Carry enough sun tan lotion; you don't want to return from the beach all dark!
Choose a correct singles beach vacation keeping these in mind.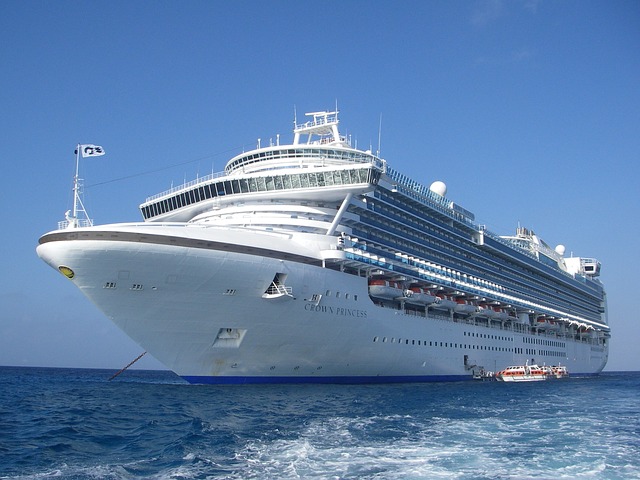 You should know that a singles cruise is not just a boat full of people out on an aimless vacation. When a cruise ship houses singles, normally a percentage of the ship is reserved for singles, including cabins, meeting rooms and entertainment areas. The group sponsoring the trip plans for a cruise itinerary that makes a mixture of singles that are like-minded.
Activities on a singles cruise usually include group activities and dancing. Sometimes, famous speakers are invited to keep you entertained with their famous speeches. Even singers are invited to entertain you with their beautiful songs. If the aim of the cruise is matchmaker, it is likely that there would be some kind of encounter with specific games for people to meet and learn something from each other. If the trip is only for singles, you can relax and meet others with common interests; the trip organizer may then include shore excursions based on the group's interests.
While on the internet, you will find websites such as Royal Caribbean Cruises, Carnival and Princess showing the types of individual packages that you may be interested in. If you have decided to go on a cruise and have fixed travel dates, book early so that you can get some discount. Also, you can get your choice of cabin. The cruise line wants every cabin booked and prices begin to fall as the date approaches. So, if you decide to go on a singles cruise the last minute, you may not get your choice of cabin, but the activities taking place outside of your cabin will be worth the savings.
Either way, a cruise stands to be perfect and profitable because the price includes food, cold drinks, entertainment and lodging.