Maldives – A Magical Place

By Sarah H.
There are tons of beautiful holiday spots and thus it isn't uncommon that one of those areas are the stunning Maldives where the beaches are amazingly clean, the water is crystal clear and stars like Tom Cruise and Katie Holmes along with Kate Moss and Cameron Diaz. They regularly visit the Maldives and anyone can see why.
[ad#336×280]
The Maldives consist out of one thousand coral-fringed islands in the Indian Ocean. Most of them have been converted to luxurious resorts and hotels worth visiting. There is a range of options to choose from, but if you do your research properly then you will find the right place for you to enjoy your holiday at.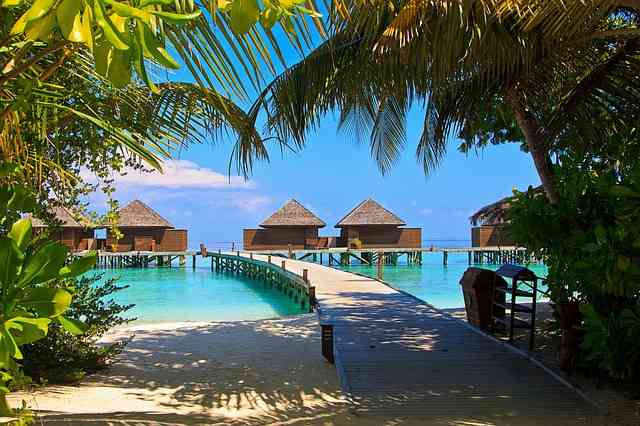 There is a brand new Five-Star Constance Halaveli resort where all your dreams will come true. It has an impressive list of stars that will visit it in the upcoming months. It's only a short plane ride away from the airport and once you get there you will find an impressive 86 suites resort nestled in gardens on the beach.
All villas come equipped with the latest gadgets like iPod docking stations, Mac Mini's and big wardrobes for people who enjoy bringing their entire luggage.
There is also Spa de Constance not far off and you can expect to enjoy a relaxing massage or facial before enjoying the evening in style. While there are many attractions in the Maldives, the one thing you definitely need to do is take a boat trip.
This is essential if you visit the Maldives and you may even see a whale shark or some dolphins if you are lucky. There are some excellent scuba diving opportunities available in the Maldives whether you are an absolute beginner or a seasoned expert.
At meal time you will be in for a treat as you can expect barbecued seafood, fish curries, sushi and sashimi. As for night life you can enjoy an evening at the pool or if you love dancing go for a night out to some local clubs.
It's pretty low-key but relaxing as you spend the evening and then off to bed before waking up in paradise all over again.