Traveling Abroad – Tips to Help You Stay Safe
Presented by Domain Sam
Most of us would love to travel overseas if we could afford it. It's great to get away, especially to a foreign country. There's nothing like seeing new things and experiencing different cultures, but sometimes this can come at a price. Here I'll mention a few traveling abroad tips.
[ad#336×280]
Traveling abroad can be serious business unless you know how to stay safe. You certainly don't want to get in trouble or even have something stolen while traveling abroad. Here are a few tips to keep in mind the next time you travel abroad.
Lookout for security and stability concerns – Find out what's going on within the country you plan to visit. Are there any political arguments that could lead to an all out war? Don't get caught in the middle of political turmoil if you know ahead of time that a war could break out.
Study the culture of the country. – Different countries have different cultures. Don't assume that the country you're planning to go to will accommodate your cultural beliefs.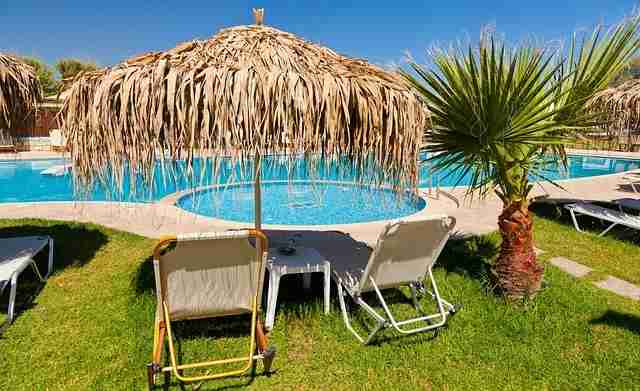 You may ultimately offend someone in another country by what you deem to be innocent behavior. This can cause them to retaliate against you. Know as much as you can before leaving for your trip.
Consider weather delays – Check out the weather patterns for every place along your route. Be sure to plan for possible plane delays if the weather seems iffy in one or more places.
If there's a chance of severe weather, like a hurricane, for your destination then plan on going another time if possible. Play it safe and don't risk getting caught in severe weather.
Study their language. – Learn as much of their language as possible. Some people can take advantage of you if they think you don't have any idea of what they're saying. It can also help to eliminate any misunderstandings, which may cause violence.
Stay at popular tourist hotels. – These are more likely to have better security than ones that are off the beaten path. Don't wander away from tourist areas because you can be an easy target for the locals. If you have a trustworthy guide, then it's probably okay to explore – but only with them. It may be tempting, but never go off alone.
Verify your health insurance coverage. – Find out if your health insurance will cover medical costs abroad. Don't just assume they will. If they do cover medical costs abroad, find out what they do and don't cover. This could be a biggie, so don't skip this important step.
Don't appear to be a tourist. – This may be hard to do but try to wear clothes that will make you blend in with the locals. If you choose to rent a car while abroad, don't go for anything too flashy. It will only scream out tourist, and you could become their next target.
Traveling abroad to another country can be a safe experience if you take precautions before you leave. Once there, don't let your guard down when you reach your destination. Respect the locals and their cultural beliefs. Try not to offend anyone.
If you have a guide and you have concerns about offending anyone ask about their customs and what to look out for. The local people are more likely to welcome you and may even protect you if needed if you follow their customs.
I hope these few traveling abroad tips can be of some help in your trips abroad.