25 Inspirational Travel Quotes to Ponder
Presented by
Yolky
Here are a few inspirational travel quotes to inspire you. With your travels you will get many different perspectives on life if you leave the country you live in.
You will see how other people live, learn what's important and not so important to them and many other things you never thought of.
If you are like many people you might find that what is important to you has little or no importance or even meaning to someone in another part of the world.
Travel is a great adventure and the stories you can tell from such adventures can last for years. It will open your mind to other things and make you more aware of the world we live in.
If you haven't traveled yet don't give up. Make it a point to travel, even if it never entered your mind or if it's something you cannot afford to do right now.
Here is something to remember when traveling:
All travel has its advantages. If the passenger visits better countries, he may learn to improve his own. And if fortune carries him to worse, he may learn to enjoy it. Samuel Johnson

-|-|--|-|-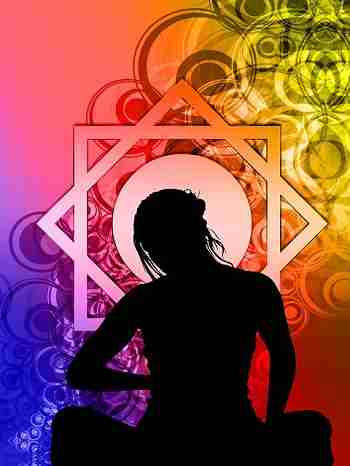 "Adventure without risk is Disneyland." – Doug Coupland




"Certainly, travel is more than the seeing of sights; it is a change that goes on, deep and permanent, in the ideas of living." – Miriam Beard




"I see my path, but I don't know where it leads. Not knowing where I'm going is what inspires me to travel it." – Rosalia de Castro




"Like all great travellers, I have seen more than I remember, and remember more than I have seen." – Benjamin Disraeli




"NOT I – NOT ANYONE else, can travel that road for you, You must travel it for yourself." – Walt Whitman




"Once you have traveled, the voyage never ends, but is played out over and over again in the quiestest chambers. The mind can never break off from the journey." — Pat Conroy




"One doesn't discover new lands without consenting to lose sight of the shore for a very long time." – Andre Gide




"People travel to wonder at the height of the mountains, at the huge waves of the seas, at the long course of the rivers, at the vast compass of the ocean, at the circular motion of the stars, and yet they pass by themselves without wondering." – St. Augustine




"Perhaps travel cannot prevent bigotry, but by demonstrating that all peoples cry, laugh, eat, worry, and die, it can introduce the idea that if we try and understand each other, we may even become friends." – Maya Angelou




"Take only memories, leave only footprints." – Chief Seattle




"The great difference between voyages rests not with the ships, but with the people you meet on them." – Amelia E. Barr




"The real voyage of discovery consists not in seeking new landscapes but in having new eyes." – Marcel Proust




"The traveler sees what he sees, the tourist sees what he has come to see." – G.K. Chesterton




"The traveler was active; he went strenuously in search of people, of adventure, of experience. The tourist is passive; he expects interesting things to happen to him. He goes "sight-seeing." – Daniel J. Boorstin




"The World is a book, and those who do not travel read only a page." – Saint Augustine




"To travel is to discover that everyone is wrong about other countries." – Aldous Huxley




"Too often travel, instead of broadening the mind, merely lengthens the conversations." – Elizabeth Drew




"Travel is fatal to prejudice, bigotry, and narrow-mindedness, and many of our people need it sorely on these accounts. Broad, wholesome, charitable views of men and things cannot be acquired by vegetating in one little corner of the earth all one's lifetime." – Mark Twain




"Travel makes one modest. You see what a tiny place you occupy in the world." – Scott Cameron




"Travel teaches toleration." – Benjamin Disraeli




"Two roads diverged in a wood, and I — I took the one less traveled by, and that has made all the difference." – Robert Frost




"We live in a wonderful world that is full of beauty, charm and adventure. There is no end to the adventures we can have if only we seek them with our eyes open." – Jawaharal Nehru




"We wander for distraction, but we travel for fulfillment." – Hilaire Belloc




"What you've done becomes the judge of what you're going to do – especially in other people's minds. When you're traveling, you are what you are right there and then. People don't have your past to hold against you. No yesterdays on the road." – William Least Heat Moon




"You do not travel if you are afraid of the unknown, you travel for the unknown, that reveals you with yourself." – Ella Maillart



A final closing thought about life:
"You don't choose the day you enter the world and you don't chose the day you leave. It's what you do in between that makes all the difference." – Anita Septimus


-|-|--|-|-