An Experienced Travel Agent can Save You Money in Numerous Ways
Save Money with an Experienced Travel Agent. Travel agents – we can do without them can't we?
Yes and no. How many people that travel wouldn't want to save money if they can.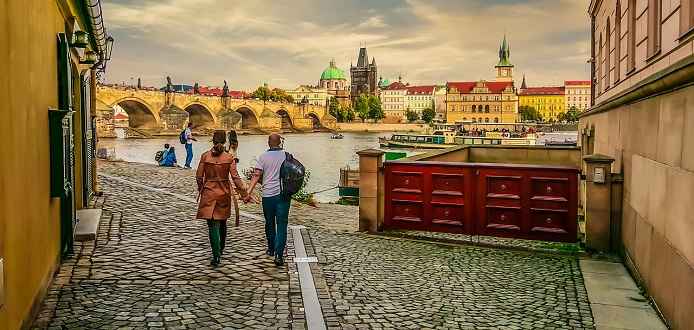 It's not so important for all of us, but for those who cherish saving money, selecting a good experienced travel agent that will work for them can be found money.
Or in other words save you money. Yes, an experienced travel agent is helpful and can save you money. Enough money to make it well worthwhile in many cases.
The money saved with the right experienced travel agent could pay for a few meals in a fancy restaurant. You could see more attractions, have more money to hand out as tips, or money to buy souvenirs.
Then you would have found money for possibly unexpected expenses. Savings depend on a lot of factors and every situation is different.

An Experienced Travel Agent will have some Distinct Traits
An experienced travel agent that will save you the most money will have a few distinct traits.
First, the travel agent will ask you tons of questions about your plans, travel itinerary, preferences, and flexibility.
The travel agent that asks these questions will have a far better chance of finding you deals that you can work with.
Normally travel agents are often not the best people to go to when trying to save money on flights. However, it is possible to save money with an experienced travel agent working in your behalf.
You can save a bundle on your flight, hotel, meals, and car rentals. Finding the travel agent that will save you more money than you could save yourself through hard work and lots of price comparisons is difficult.
However, when you don't have the time to search for deals or you just don't know where to look, the right travel agent can help.


An Experienced Travel Agent will have some Distinct Traits
You would find you discounts and flights much cheaper than if you were to simply go online and book without comparison shopping.
Another advantage you'll find with some travel agents is that they have traveled where you want to go and know the places that can save you money.
They can also keep you from wasting money at places that aren't what they are cracked up to be.
The travel agent that has already been there may be able to recommend the better tour guides.
Also the best attractions, or best places to stay for the money.
Plus other things you may have not considered or did not know about. By them being intimate with the locale that you are traveling to, you will get better advice.
In addition there is a great potential for excellent savings that justify using that travel agent.
When you want to save money, another thing to look for in a travel agent is are they experienced with the various vendors. They know many vendors.
If you find a travel agent that wants to consistently go through one or two vendors, you probably won't get the best rates.
You want a travel agent that will shop around. One that will find you the best deal possible for your vacation and flights.
This is often necessary because there can often be a big difference in prices between the various vendors.

When Dealing with a Travel Agent Ask your Own Questions
Ask your own questions when dealing with a travel agent. If you are flexible in your timing or the days of your travel, make sure you let the travel agent know this information.
It could result in a much better deal. Ask the travel agent what vendors they use, and what they will do to find you the best deal you could possibly get.
Ask the vendor if you could get a better deal on your own. All of these questions will help the travel agent find you the cheapest rates possible, as well as let them know that you mean business.
Another thing to do when looking for an experienced travel agent that can save you money is to check a few prices before you contact the travel agency.
By checking a few discount prices before calling, you will be in a better position to know if you are being ripped off.
You will find out if you are really getting a good deal. Also, if you can quote a few prices to the travel agent. Then ask if they can get you a better deal than what you found.
That way you will be more likely to get the best deal that the travel agent can get you.
Another way to save money with travel agents is by asking about tourist groups. Many travel agents have access to various tourist agencies or groups.
Getting in on these groups is often much cheaper than traveling by yourself or with your family alone. This is because the groups get discounted air fare, discounted hotel rooms, and discounted meals.
You also save on transportation costs once you get there. That's because the group will typically rent a bus to transport the group from place to place.



An Experienced Travel Agent can often get you a Better Deal
Here is another thing to think about when considering the services of a travel agent. Sometimes travel agents will not necessarily save you money but can get you a better deal.
I mean for the same amount of money you would have paid for a lesser experience. An example of that is a safari that was recently arranged and executed by an experienced travel agent I know.

It turned out the safari group was a small intimate group of relatives. The travel agent was able to arrange a custom tour by one of the best tour guides for the whole safari.
They did not have to share accommodations and had no rigid schedule like normal. Plus they stayed at places equivalent to the best you could acquire at much higher prices.
The group also didn't have to share transportation with any other groups. They saw all the animals they hoped to see and more (they missed the elusive leopards).
That custom safari, specifically created for them, was very reasonable cost. Thousands cheaper than a normal packaged safari that one would normally get.
In addition to all that the travel agent accompanied them the whole trip and safari.
So when you consider traveling for a vacation consider the services of a travel agent. But you'll have to find a very good one to make the potential savings worthwhile.
Save money with an experienced travel agent and you will feel your efforts to find one well worthwhile. Make your plans well in advance so the travel agent has some leeway in arranging to find the best money saving deals for you.
Update: [July 2011]
Travel Recommendation

After having gone on two
African Safaris
I can now understand all the planning and arrangements that are required. Reservations are done up to a year or more in advance.
It's a real job. Definitely not for someone not actively in the travel business. Both our safaris were custom safaris tailored to our group.
Among lots of other things I was pleasantly surprised to find our stay on the Serengeti in Tanzania, Africa consisted of luxury tents. They were complete with bathroom and separate shower, along with electricity.
Wow! Out in the middle of "nowhere" and accommodations almost like home. If you ever have the chance to go on an African Safari then give Safari Kay a call. You can also contact her at her travel site.
She has over 10 Years of African Safari experience and knows the best places and experiences after probably thirty or more safaris in Africa. Contact Safari Kay for more info.
Copyright © Charles L Harmon
About the Author
Charles L Harmon is currently managing this PLR Review site. Looking to build a website? He also has some interesting domains for sale.
Read More