Plitvice Lakes National Park – A Visual Delight and UNESCO Heritage Site
There are few other words that can fittingly describe Plitvice Lakes National Park. It is incredibly beautiful. UNESCO seems to agree with this. Hailed as Heritage Site in 1979 by this prestigious organization, the park mainly encompasses 16 pristine lakes. The lakes are a result of the confluence of several small rivers and subterranean karst rivers.
They are all interconnected and follow the water flow. These lakes are separated by natural dams of travertine. That is deposited by the action of moss, algae, and bacteria. The particularly sensitive travertine barriers are the result of interplay between water, air and plants.
The Oldest Natural Park in Southeast Europe
The end result; the Plitvice Lakes National Park, which is oldest natural park in southeast Europe. The park has become one of the Croatia's most prized possessions.
it lures millions of tourists from all over the world. Each year, more than 1,200,000 visitors are recorded. The park is Croatia's largest national park.
The national park was founded in 1949 and is situated in the mountainous karst area of central Croatia, at the border to Bosnia and Herzegovina.
The important north-south road connection, which passes through the national park area, connects the Croatian inland with the Adriatic coastal region.
Plitvice Lakes National Park lies along the coast in between the Croatian cities of Zadar and Zagreb, and covers acres of forest, hills and lakes.
The protected area extends over 296.85 square kilometers (73,350 acres). If you are unsure of what to do once you reach Plitvice Lakes, opt for a 4- hour guided tour. I
t is also available for group travelers and offered in multiple languages like German, French, Spanish, Croatian and English.
Entrance to the park is subject to variable charges, up to 110 kuna or around $18 USD per adult in peak season. The entrance fee includes bus service, the electric ferry boat ride. Also the hiking trail routes, insurance and taxes.
It cannot be refunded. Credit cards are accepted (Master card, Visa, American Express, Maestro and Diners). Teenagers and students may be required to show ID card.
Before you go check for price changes. Check current prices and other information here http://www.np-plitvicka-jezera.hr/en/index.php?option=com_content&view=article&id=40&Itemid=55
16 Interconnected Lakes
The lakes with terrace-like formations are of course the highlight of your visit to Plitvice. The national park splits up the lakes into two sections; the Upper and the Lower Lakes. Your journey from one section to another is facilitated by an electric boat operating on Lake Kozjak.
The lakes in each section have the mountains of Medvedak, Mala Kapela and Pljesevica as scenic backgrounds, and are further separated by natural dams adorned with limestone deposits.
Since the lakes are still interconnected to get from one lake to the next, you will be walking on wooden boardwalks and well-laid out trails. Although this journey can take a considerable amount of time, every single minute will be worth it, once you witness the lakes' waters in great motion.
Hiking, birds, and animals
There are number of hiking trails of different lengths around the park. But if you do not feel like walking all day long, there is also shuttle bus that operates a certain route within the park grounds on a regular basis. The park's rich and luscious environment provides suitable conditions for various animals such as fox, bears, wolves, badgers, boars and deer.
In addition, Plitvice Lakes accommodates more than 250 species of birds, including storks, kingfishers, herons, hawks, owls and ospreys. Thus, wildlife viewing is one activity that should not be missed by anyone coming to Plitvice Lakes. This sounds like a bird watcher's paradise. At the center of the park lies a set of beautiful cascades, and the biggest of them all is appropriately named Big Waterfall, which releases water at the height of 256 feet.
The lake's crystal clear water can be tempting, but swimming and other common water activity are prohibited in the park.
This is quite understandable as the government wants to preserve the purity of the lakes. Instead, you can enjoy the park in other ways like camping on the wide grounds of Camp Korana and Camp Borje. Plitvice Lakes also houses three hotels and a restaurant called Licka kuca (Lika House), which serves traditional cuisines from the Croatian region of Lika.
Plitvice Lakes National Park Climate
During the summer months of July and August, the temperature rises to 17.4 °C (63 °F). The general average annual temperature is 7.9 °C (46 °F). Snow falls from November until March. Usually, the lakes are frozen during December and January. The water temperature at the springs is usually below 10 °C (50 °F). Within the rivers and lakes, the water temperature rises up to 20 °C (68 °F). The average relative humidity is 81.8 percent. In January, the average temperature is 2.2 °C (36 °F).
Long Exposure to Human Influence
While other nature protection areas are located far away from any interference by man, the Plitvice Lakes have permanently been exposed to human influence in the course of history.
The Plitvice Lakes do not represent an abandoned or lonely nature reserve. They are located along an important transport route and have always been a meeting place of occidental and oriental cultural influences.
Humans have inhabited the Plitvice Lakes area for thousands of years. It has been settled in turn by Illyrians, Thracians, Celts, Japods, Romans, Avars, Slavs, and Turks.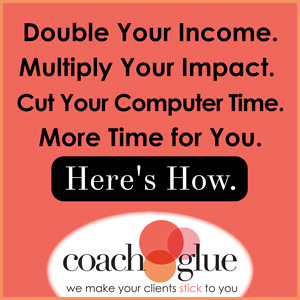 Under Julius Caesar the region was incorporated as the province of Illyricum into the Roman Empire. There have been wars fought near this region.
During the 1980s, tourism was booming in Yugoslavia. Plitvice Lakes National Park soon became one of Yugoslavia's most popular tourist attractions.
During the war from 1991 until 1995, many buildings in the national park were destroyed or burnt down. Due to the apparent risk of mines, the park was even put on the UNESCO List of World Heritage in Danger during the war years.
After the war, the Plitvice Lakes were among the first areas to be cleared of mines and renovated. In 1998, the national park was removed from the List of World Heritage in Danger.
In 2000, the national park was expanded by a further 102 km² in order to protect the underground tributary streams.
Have you been here? If so, add your insights below about this interesting travel destination.
Customs and Traditions
The local culture is considered an important factor for tourism. The preservation of old customs and traditions is of high significance for the local population.
The region of Lika is well known for its low wooden houses with roofs made of rye straw or shingles. Many features of the ancient living style are mirrored in local costumes.
They tell a lot about regional affiliations or social standings of those who have worn those costumes. Under French rule, men were allowed to wear their costumes during military service.
Local cuisine consists of drinks, such as Slivovitz (Croatian šljivovica), wine and coffee. Or dishes, such as soft cheese (Croatian vrhnje), polenta, and pršut. Also there are sausages, (as for example the paprika sausage). Plusyou will dee roasted suckling pig (Croatian: odojak) or lamb (Croatian: janjetina).
Visit Plitvice Lakes National Park anytime
You can plan a visit to Plitvice Lakes National Park any time of the year. The park is especially a joyful sight in the summer. Its surroundings are bursting with the green hue. But it is also quite spectacular during other seasons as it reflects varying colors. The snow in the winter turns the park into a white paradise.
Copyright © Travellistics.com
About the Author
Charles sells aged, hand-selected Domain names. He also writes for his Yolky Blog.