Your Family Vacation; In Spite of Higher Costs Don't Scratch it Just Yet
Having a beautiful family vacation is just a dream for some families. It is possible to have a good vacation with the family in spite of the hike in price of fuel, food, and other expenses required for living.
Along with this reason, the work pressure of the breadwinner forces some of the families to stick to their home. However, it is necessary for such people to take a break and enjoy a family vacation at least once in a year to refresh the bonding.
Most people look for a family vacation package that is affordable. There is good news for the families who would like to have a vacation and also stay home. They can have a 'staycation' which means having a vacation at their home or nearby.
This will help in cutting down the expenses of hotel rents and food which will cost a lot if you go for a family vacation outside your city.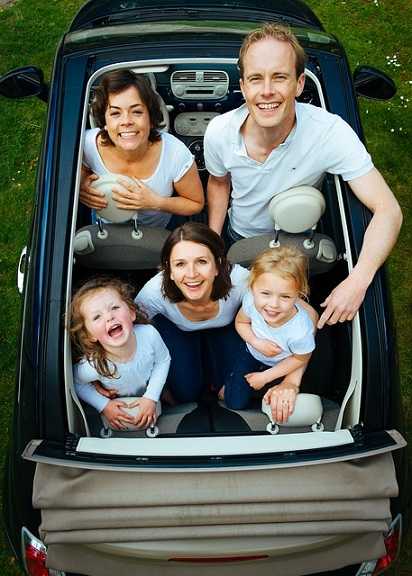 Check Vacation Packages Offered in your Hometown
You should take the pain to find out what kind of vacation packages are offered in your hometown. You can contact the local Tourists Bureau to learn about all the offers available to enjoy a vacation without moving out of your hometown.
They will provide you with tons of offers that are affordable or free of cost. Take your family to the zoos, amusement parks, museums, beaches, and take part in special events and festivals during your visit.
You will be able to have a good family vacation and save money by having food and sleeping at your home.
You can also try some of the attractive restaurants that offer good delicious food at reasonable price. This will let your spouse and mother too enjoy the family vacation fully and be free from cooking.
Another vacation idea is to plan a vacation in your hometown according to your budget. You can enjoy even a short trip to the local attractive places.
A camping trip is another option of having a beautiful vacation at reasonable price. It can be cheaper if you plan this trip during March and October when the crowd is less.
Put up a tent and make a campfire to cook food and enjoy a different vacation by viewing the beauty of the nature. There are some family camps available for around a thousand dollars per week that includes food, stay and other activities for four members.
Close but Away from Your Hometown is an Option
If you wish to enjoy a family vacation away from your hometown, do a thorough research about the hotels that offer discounts and book the one that is best for your family.
Staying in a 4-star hotel can nearly empty your bank balance. Go for a 2-star hotel with your own toiletries and save a huge sum of money. Some of the hotels offer breakfast free of cost. You need to choose the hotel wisely before booking.
If your family is large, go for a suite or a condo instead of renting two rooms that costs more. Some of the activities are included in the rent that you pay and so use all of them like swimming pool, health club, and others. You can stay healthy even while you are on vacation.
Trying a resort is not a bad idea if you go at off season. The price you pay for staying in a resort also includes food and drinks. There are several resorts that offer wide range of activities that are available for all ages.
Consider Resorts near the Beach but Do Your Research
Most of the resorts are located near the beach that will add extra joy to your vacation. All you need to do is spend some time in doing research. You can try the resorts on the south of the border in Mexico and bargain for a reasonable price.
Theme parks also can offer a good vacation time for the families. The entry price includes all the entertainments and activities available in the theme parks. You just need to pay for the food and drinks.
Once you pay and enter the theme park, you can have free amusement rides and enjoy a great picnic. Make sure that you use most of them since you have already paid an entry sum.
There are so many things to enjoy that you can spend several days in the theme park and still not repeat anything. Learn their packages and save accordingly.
Plan a family vacation destination that comes within your budget and for that you need to understand about what kind of vacation packages you are opting for.
Make sure that you go for a vacation as per your plan so that you can avoid ending up spending more than expected and feel unhappy after the family vacation.
Do a good planning after a thorough research and go for either a staycation or vacation getaway with your family.
About the Author
Charles Harmon is a senior citizen whose home is online.