A Golden Gate to a San Francisco Family Vacation
Presented by Charles L Harmon
There are hot restaurants, many neighborhoods to explore, lots of cultures to experience and more to discover, all in a cool, often foggy atmosphere.
A San Francisco Family Vacation is great for those of us that live in the inland part of Sunny Southern California where we often long for the cool foggy or misty views in that famous city by the bay.
Other parts of the country and world find that San Francisco can make a nice Family Vacation. If you decide to take a family summer vacation to San Francisco, here are some suggestions for accommodations and activities that are sure to please you and your family.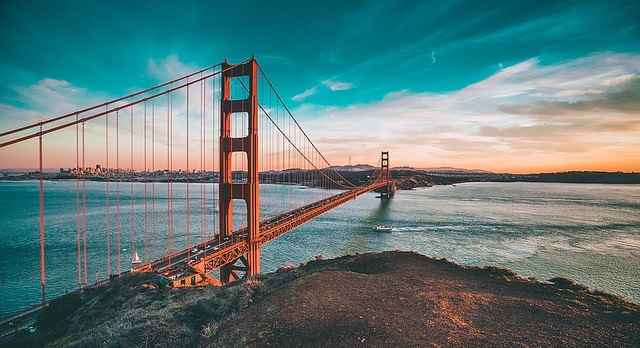 A good place to consider for your family stay in the city is the Westin St. Francis, located in the heart of Union Square.  Here, you will have access to shopping, the theater district, restaurants, and museums.  The hotel has been touted as the best family hotel in San Francisco.
This is not surprising as its accommodations are truly exceptional and you have a choice of family or deluxe rooms.  Amenities include: refrigerators, cribs, rollaway beds, a children's breakfast, lunch and dinner menu at the hotel's restaurant.
What is so unique to this particular hotel is that upon arrival, your children will receive gifts such as hats, shampoo, and crayons, which is part of this hotel's personality.  With friendly and helpful staff, the hotel also offers a barber and beauty shop, concierge, dry cleaning services, fitness center, and room service.
There are three restaurants at the hotel that offer incredible cuisine from traditional to casual dining.  They even have a Westin Kid's Club for children 12 and under, as well as specialized meals that are high in protein and low in salt.  Whether it's formal meals or ala carte, you and your family will be delighted with the variety of meals available at the Westin St. Francis hotel.
Among the many activities you and your family can engage in while in San Francisco are various tours:  A ferry ride around Alcatraz Island (while all the way Tony Bennett sings his famous "I Left My Heart in San Francisco"),  and Yosemite and giant Sequoias Minivan tour. There is also a Monterey, Carmel and the 17-Mile Drive tour including Monterey Bay Aquarium.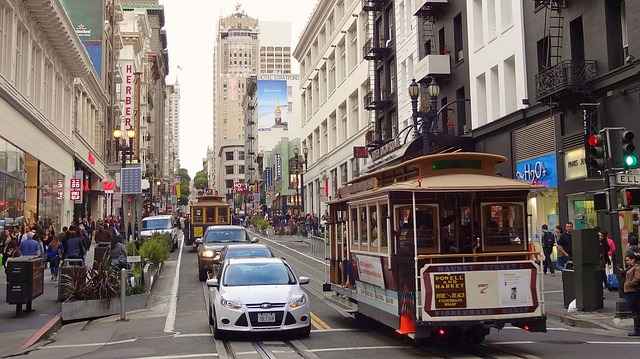 You can take a cable car tour of San Francisco, walk or drive down the most crooked street in the world – Lombard Street and visit Coit Tower. Or if you are the kind that wants more freedom, then rent a car and take a side trip to the lovely quaint town of Sausalito, just across the Golden Gate Bridge.
Plan on spending lunch or dinner at Fisherman's Wharf where Ghirardelli Square is home to over 50 restaurants, shops, plazas, and incredible views of the bay.  Take your kids to the Ghirardelli Soda Fountain and Chocolate Shop for their world-renowned hot fudge sundaes.  Don't forget to buy a box of their world-famous chocolate as well.
There's the Presidio of San Francisco, formerly a military post, the Presidio is a National Park and recreational paradise featuring spectacular vistas, beautiful trails, and historic and architectural treasures you won't find anywhere else.
For a short out of town trip you can rent a car and visit Silicon Valley, home of most of the high tech companies in the country. You'll find the NASA Ames Research Center which provides exhibits and interactive opportunities for all ages. History enthusiasts appreciate the History San Jose Museum, which features over 500,000 historical artifacts depicting the area's past. If you want outdoor pursuits, golfing, kayaking and scuba diving are popular pastimes in Silicon Valley.
You and your family will never run out of things to do in San Francisco.  With its mild climate you can forget those hot days or nights you'll find in many places in the U.S. and will be able to enjoy yourself without the normal sweltering heat experienced in so many places in the USA in the summer. With is rolling hills and beautiful landscape, mild and inviting climate, this is one vacation that will steal your heart!
About the Author
Charles recently returned from an forgettable African Safari in Tanzania, Africa. Interested in African Safaris? Find out more at http://Safarikay.com.
Related Blogs