The Amsterdam Schiphol Airport
Presented by Honey B Wackx
We took a long flight from Detroit Michigan USA direct to the Amsterdam airport. Amsterdam Schiphol Airport is a large airport, and quite nice. I must say it is easy to get turned around in.
[ad#336×280]
I walked around most of the airport (I think) and could have easily gotten lost had I not watched very carefully where I was going. It was interesting looking at all the shops there as I waited for our flight to Africa for a safari.
Highly accessible by air, land or sea, Amsterdam is basically one of Europe's top destinations. Affordable flights from within Europe, as well as direct flights from outside of the continent are readily available with the service of Europe's fourth largest airport – Amsterdam Schiphol Airport.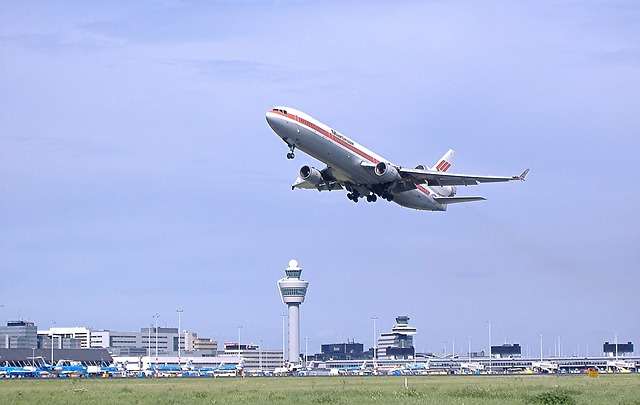 The Amsterdam Schiphol Airport sees itself as far more than an airport. As claimed on its miniguide, which is obtainable from the information desks of the airport, Schiphol Airport is the Netherlands newest city as it caters to an audience wider than the humble trekker.
What sets the Amsterdam Airport Schiphol apart from the other European airports is that, it offers a number of great attractions. Included in the list are the casino, the sauna and massage service. Mind you the casino is quite small, or at least to me as I am used to casinos in Southern California, several of which are very large.
There was even a time that one entrepreneur was interested in opening a discreet licensed brothel at this Amsterdam airport, but even the liberal Dutch required time on that.
Driving Directions
The Schiphol Airport in Amsterdam is actually situated off the A4 motorway, which connects the city of Amsterdam to The Hague, Netherland's seat of government, and Rotterdam. The exit to the airport is clearly marked with signs.
Car Parking
There are two short-term car parking areas in the airport: the P1 and P2. These two are both connected to the terminal and the Schiphol Plaza by covered walkways, and is recommended of stays for up to 48 hours. Aside from the short-term car parks, there is also an available long-term parking in the airport, at an open-air P3.
This car park area is situated 4 kilometers from the terminal, and a 24-hour shuttle bus services this area to provide links between P3 and the terminal. A luxury car park is also available, including a valet service.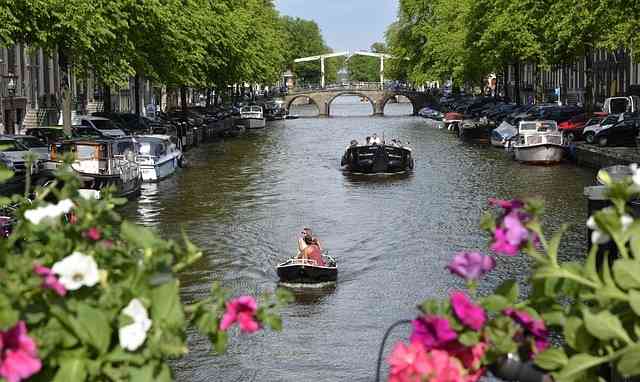 The Good and Bad Points of Schiphol Airport
There are a number of reasons for choosing the Schiphol Airport in Amsterdam. One of those is the fact that all the offbeat attractions of the airport are housed under one roof, with none of the terminal hopping that causes minor panic in transfer passengers or sometimes confuses unwary first time users.
Aside from that is the fact that many things are in the Schiphol Plaza, which is the central hall of the Amsterdam airport. It is actually the plaza which provides easy access to car parks and the conveniently located rail station. In addition, it is the plaza which places pressure on you and your wallet as it provides quite a number of shops. I counted over 39 shops.
The Schiphol airport further rates highly for its catering service that is offered both before and after passport security. It is even noted for its thoughtful touches like a nursery for people traveling with young children.
What's more, the Schiphol Airport is so close to Amsterdam and has good transportation links. It even has the best viewing terrace designed and built for aircraft enthusiasts of any major European hub airport.
However, just like many other airports in different areas in the world, the Schiphol Airport has a reputation for baggage handling problems that has greatly affected transfer passengers.
For many people, its business center which is located airside, only serves as bad mark for the airport. But if you are just transferring to another flight, or are not going outside Amsterdam airport, that is of no concern.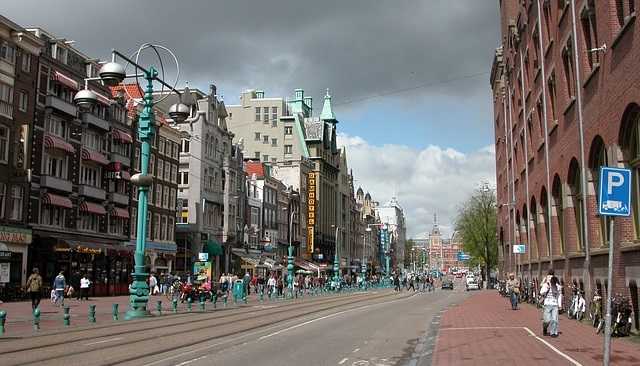 Note: 3/17/13
Concerning baggage problems – I mentioned it is no concern if you are not going outside Amsterdam airport. Well I need to say it definitely can be a concern. On my last trip where we stopped at the airport for a four hour layover our baggage somehow got lost. We couldn't get it straightened out in time and we missed our flight back to the States.
Even missing our flight and catching another one more hours later the problem still existed. When we got to Los Angeles our baggage was missing. We spent over two hours at LAX and still couldn't resolve the problem. We all went home. Finally some three or four days later our baggage arrived and was delivered to our homes.
Wow! What a mix up. Baggage for several people missed several flights. So don't think lightly about baggage handling at Amsterdam's Airport Schiphol.