African Camera Safari: Get those Once in a Lifetime Photos
Presented by
Charles L Harmon
Looking for an adventure of a lifetime? If so, an African Camera Safari just might be the perfect summer vacation.
Many travel agencies offer several all-inclusive packages to East Africa. To truly experience all that nature has to offer, it is recommended that you book a 10-day trip.
It may include Serengeti National Park, Ngorongoro Crater, Amboseli National Park, Arusha, and Lake Nakuru. It could also include Thompson's Falls, The Rift Valley, Mt. Kenya, Samburu, and Tsavo National Park.
Alternatively you could go on a custom arranged African Safari with a small group, even just your friends or family.
That's the specialty of Safari Kay. She loves the East African safari places and people there she meets.
You don't need to take your expensive cameras since she normally arranges safaris for "regular" people, or those not addicted to photography, but she could also arrange a camera safari.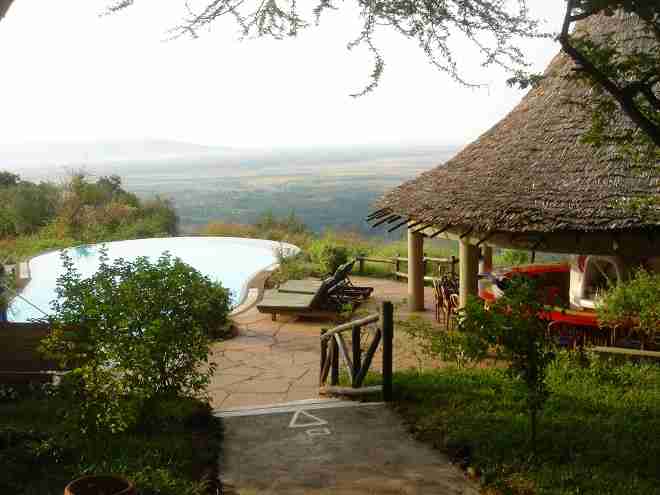 All trips to Africa can be customized to suit your taste. After all, this is the once-in-a-lifetime journey, and choosing areas where most wildlife can be viewed is the purpose of this camera Safari.
Here are some examples of what you may encounter on your journey. Have your camera set to shoot, because what you are about to see may never be captured on film again.
In fact, sometimes the action is fast so you will not have time to take the perfect photograph. In spite of this, most photos can be taken on an automatic setting.
As you arrive at the Rift Valley you may be taken to Lake Nakuru where, on a beautiful summer morning, you will be met with literally thousands of pink Flamingos walking along the shore.
If you have a really great guide like we did, he will walk towards this giant flock of Flamingos and make a loud noise beckoning them to take flight; a sight that is so magnificent it will take your breath away.
So too, is famous Thompson's Falls, which is a spectacular 237 foot waterfall that is located not too far from Lake Nakuru.
Another stop on your tour may be Ngorongoro Crater, which is home to thousands of wildebeests, lions, zebras, elephants, rhinos, and Thompson's gazelles.
As you stand atop the crater you may think, as some have come to assert, that it is the closet thing to heaven on earth.
The beauty of this great landscape is difficult to define in words. It has to be seen to be believed. Now that I've said that sometimes nature interferes with its own beauty.
On our recent safari there the lake had dried up a lot so the sight was slightly less that perfect.
One of the most memorable excursions that may be included in your adventure is a trip to a Maasai village. Here, the Maasai warriors will perform a tribal dance.
It is a welcome dance for tourists in which the Maasai jump high into the air (about 3-4 feet).
It is a spectacular sight to witness. The Maasai women wear very colorful necklaces, however, it should be noted that most Maasai women do not like to have their pictures taken.
It is their belief that taking a picture steals their souls. It is your tour guide's job to explain the culture and protocol before being taken to any Maasai welcoming ceremony.
You can buy the handicrafts they offer within their village too. I bought three copper bracelets, all handmade and of excellent quality.
You might be treated to a visit inside one of their dung homes. It's small and compact; to say the least and something you won't forget.
On your African Safari you can look forward to accommodations that are most comfortable.
The cuisine is wonderful and the hotels range from rustic to contemporary and offer a scenic view of the surrounding landscape.
The tour bus has large windows for picture-taking and the driver and tour guide stop at various points so that you can spend time viewing different species.
If you prefer more intimate and better seating and camera friendly traveling consider the Safari Kay planned safari where you will be in one of the Toyota Land Cruisers for a more personal experience.
One place in particular is a must on your tour. The Treetops Hotel is literally built on treetops and offers excellent viewing of the animals that come to the waterhole that is within a short distance of the hotel.
In addition to its open balconies, they also have an underground passage where you can look up at the waterhole.
If you like, they give you a buzz during the middle of the night when the animals can be seen.
Since you're up anyway, make your way to the hotel balcony and witness the African sunset, the likes of which you have never seen in your entire life.
If you are considering an African Camera Safari, check out the many all-inclusive packages that are available.
While there are many variations, choose the one that offers the most for your money. You won't be disappointed!
Copyright © travellistics.com